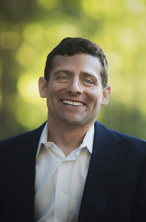 With memorable melodies and colorful interplay, composer Oliver Caplan's music expresses a deeply felt romanticism. His compositions capture the ephemeral: in his music, the geographies of people, places, and ideas intertwine to become tales of transformation. Balancing striking beauty and haunting fragility, Mr. Caplan's portfolio includes works for a diverse range of instrumentations, from chamber ensembles to full orchestra and chorus.
Mr. Caplan's 2012 debut album "Illuminations" is available on iTunes and Amazon.com. His music has been presented in over 110 public performances in 13 states, including the Nebraska Chamber Players, North/South Consonance, Trio Veritas and Schola Cantorum of Boston. He has been commissioned by the Bronx Arts Ensemble, Bella Piano Trio, Columbia University Wind Ensemble, Brookline Symphony Orchestra, Juventas New Music Ensemble and El Sistema Somerville. Accolades include a Special Citation for the American Prize in Orchestral Composition (2015), Veridian Symphony Composers Competition Wins (2016, 2014), Fellowships at the Virginia Center for the Creative Arts Fellowships (2016, 2013, 2011) and Brush Creek Foundation for the Arts (2016, 2014), Somerville Arts Council Grants (2014, 2013), Fifth House Ensemble Young Composer Competition Grand Prize (2010) and six ASCAP Plus Awards (2008-2013).
Mr. Caplan (b. 1982) was raised in the Bronx, New York. He studied Music and Geography at Dartmouth College (B.A. 2004) and Composition at the Boston Conservatory (M.M. 2006). His composition teachers include Dalit Warshaw, Dana Brayton and Charles Dodge. Mr. Caplan currently resides in Medford, Massachusetts. An avid hiker, he finds inspiration through time outdoors.
COMMISSIONS:
2016
New Hampshire Master Chorale
Consortium Commission: Atlanta Chamber Players, Dartmouth College, Hope College, Indiana Wind Symphony, Limestone College, Rowan University, Some Assembly Required, Sun Valley Chamber Winds, University of Central Missouri, University of Central Oklahoma, University of Northern Colorado, West Chester University
2015
Brookline Symphony Orchestra
Juventas New Music Ensemble
Anne Howarth
2014
Bella Piano Trio
Bronx Arts Ensemble
El Sistema Somerville
2013
Firebrand Concert Series
2012
Sinfonietta of Riverdale
Handel Society of Dartmouth College
Juventas New Music Ensemble
2011
Chinese Symphonic Masterpieces at Harvard & Bronx Arts Ensemble (co-commission)
Schola Cantorum of Boston & Juventas New Music Ensemble (co-commission)
2010
Chagall Performace Art Collaborative
Juventas New Music Ensemble
2007
Columbia University Wind Ensemble
2006
Bronx Arts Ensemble
2005
11:11 Theater Company